9 Black-Owned Jewelry Brands to Buy in 2022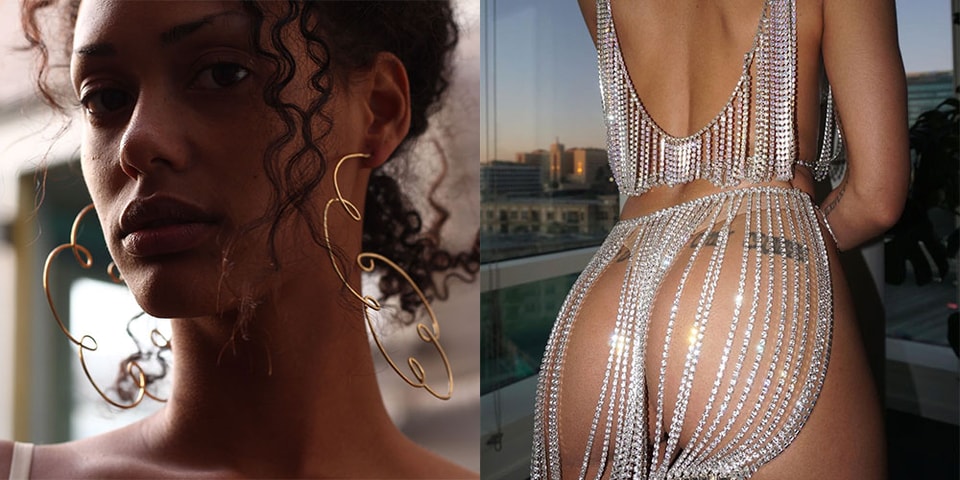 In honor of Black History Month, observed in February each year, we're spotlighting Black-owned jewelry brands to love and support every day. Whether you're looking for a statement piece or just surfing the web, our list features designers who create everything from artful accessories to timeless classics.
Our top picks include Beads Byaree, which makes wearable art, as well as By Chari, known for their initial necklaces. Elsewhere, we highlight stunning body accessories from Lace by Tanaya, as well as versatile gold pieces from Oma the Label.
Keep scrolling to see some of our favorite jewelry brands below.
While you're here, check out our list of black women-owned fashion brands to support every day.
Beads Byaree may not be for everyday wear, but the brand creates wearable works of art perfect for bold looks. With the backing of names like Solange and Tracee Ellis Ross, the brand – founded by Areeayl Goodwin – is loved for its unique designs that sell out in minutes.
By Chari marked her breakout moment when her "Vote" necklace was worn by Michelle Obama during her speech at the Democratic National Convention in 2020. The initial necklaces are a signature of the Los Angeles-based brand, in addition to the gold bracelets and anklets.
Tanaya lace first took off for its "lace," a combination of an earring and necklace created by model and actress Tanaya Henry. The brand specializes in ready-to-wear and personalized jewelry, from classic gold designs to stunning body jewelry covered in Swarovski crystals.
Founded by Matthew Harris, Mateo has been spotted on celebrities like Rihanna, Megan Thee Stallion and Zendaya. The New York-based brand makes everything from minimalist gold chain accessories to statement rings.
Oma the Label is for those looking for bold gold jewelry. Founded by New York fashion designer Neumi Anekhe, the brand is beloved for its chunky rings and necklaces, as well as body jewelry.
Through her brand Omi Woods, designer Ashley Alexis McFarlane aims to design contemporary heirlooms that celebrate the African diaspora. Each piece is handcrafted with fair trade African gold and recycled, conflict-free fine metals sourced from around the world.
SOKO works with local artisans in Kenya through its technology-based manufacturing platform. Putting people first, the brand creates classic designs through ethical processes.
Supported by Beyoncé, Kristin and Kofi Essel's Third Crown is known for its contemporary jewelry that often features geometric shapes. The brand's rings, bracelets, necklaces and many other gender-neutral items are timeless and can be worn with any casual or formal look.
Founded by Parsons alumna Khadijah Fulton, White/Space Jewelry is a brand that prioritizes quality over quantity, using recycled gold and conflict-free stones for its carefully crafted pieces. Among the brand's best-sellers are its delicate earrings and necklaces.