Missoma, the affordable jewelry line adored by Meghan Markle, is about to be everywhere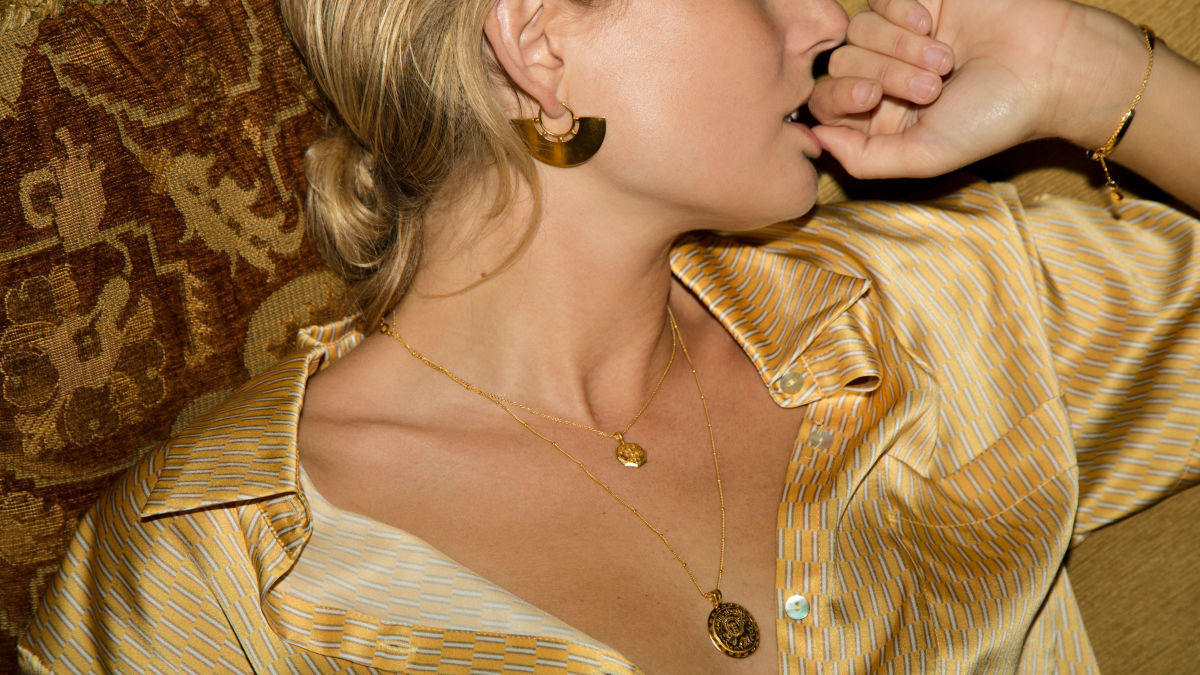 Want to cover yourself with pretty gold jewelry without breaking the bank? Thanks to new business models and new manufacturing options, it is no longer necessary to shell out more than a few hundred dollars for a good pair of gold hoop earrings, stackable rings or stackable necklaces. Missoma, a rapidly growing direct-to-consumer brand, is positioning itself as a trusted benchmark for jewelry at this price point, often referred to as "demi-end".
In 2007, founder Marisa Hordern quit her job at luxury goods company Richemont to turn her longtime hobby of jewelry making and her childhood passion for gemstones into a business, although 'she has no design background. Even with experience, trying to sell jewelry to millennials is quite a difficult task these days, but Hordern did it by finding the right combination of design, quality, price, distribution, celebrity and influencer and social media geek associations. The UK-based brand grew 350% last year, is on track to grow 200% this year and recently closed a funding round to make a major push into the US market, which was already 20% of Missoma's customer base organically. It is also frequently worn by people like Margot Robbie, Kaia Gerber and Duchess of Sussex Meghan Markle. (Perhaps you have heard of her?)
The brand's success didn't happen overnight – and it's come a long way since its first iteration as a gemstone-focused wholesale brand – when it launched in the heyday of Boho in the mid-1960s. 2000s. "It was Matthew Williamson in the UK, and when Sienna Miller first became known, it was like this very colorful bohemian phase," says Hordern. "There was no affordable jewelry. Everything you see was either really really expensive, like fancy jewelry, or really cheap and cheesy. I wanted something I could wear and also afford. "
It took a bit of trial and error for Missoma to find its niche. "We tried different metals, different prices, and even at the beginning we were a little more expensive for a little older audience, and now – about four years ago, I would say – we have just found this perfect combination of the good price…we figured out exactly who our target audience was," says Hordern, who sees her client as someone in their twenties who is in the early stages of her career and is still defining her personal style, who 'she wants to use to express her jewelry. "It feels like very delicate and refined jewelry, and it's affordable," Horden says of the brand's appeal. "It's the kind of jewelry you put on and that you don't need to remove." Most of the pieces are made with gold vermeil, i.e. a sterling silver base plated with a thick layer of real gold, and in the $50 to $200 range New pieces and collections are released every few weeks s.
The line is manufactured primarily in India under rigorous ethical and quality standards according to Hordern. "They're all audited. We're very aware of that, as well as health and safety, and how they're paid," she says of the Missoma factories. "We have two people in the field who check everything all the time. I go out myself, four times a year. We spent a lot of time finding the right color of gold. The quality, the weight, the micro plating. "
About four years ago, Hordern made the decision to sell Missoma direct to the consumer, which also helped achieve the right price and allowed the company to make informed decisions about new styles based on what customers were looking for. It has also invested more resources in social media and has a robust and advanced e-commerce platform; Last Black Friday, its website crashed, and the company is working to make sure it doesn't happen again this year (or ever). He's since dipped his toes back into wholesaling: In the US, some pieces are available on Nordstrom.com as a way to get exposure.
Then there's the whole celebrity/influencer part. As we all know, Meghan Markle wearing something doesn't exactly hurt a brand's sales. "We've been organically supported by so many great people who wear it every day and just seem to love it," Hordern says, referencing celebrities and influencers. "I think that's what people connect to, that's the authenticity of it all." She says 70% of the brand's sales can be attributed to Instagram. "It doesn't mean that the sales come directly from Instagram, but at some point in their journey, they discover it on Instagram," she clarifies. The brand has also teamed up with British influencer Lucy Williams in a design collaboration. With nearly 400,000 followers and the kind of cool-girl personal style that feels both inspiring and approachable, she's proven to be a strong candidate and sales driver for the brand. The Roman Arc coin necklaces from his collection are among the brand's best-sellers.
Now that Missoma has established itself and got its head above water, Hordern is focusing on things like expanding, especially in the United States where there's already interest, hiring for positions leadership, personalization and environmental responsibility.
Related Articles
Can old-school fine jewelry brands appeal to fickle millennials?
6 Brands Giving Fine Jewelry an Affordable, Direct-to-Consumer Treatment
The rise of 'Instagram brands': How the platform is leveling the fashion playing field
She recently spent time in Los Angeles, where she and Williams hosted an influencer event, and where she's pretty sure Missoma will set up its US headquarters (she had decided between there and New York). Already, the brand offers free shipping in the United States. On the personalization front, Missoma offers the typical letter engraving offered by most jewelry retailers, but has also created its own exclusive engraving program where customers can actually draw anything they want and have it engraved. ; all of this is free.
Hordern also wants to spend more time educating customers about each piece's craftsmanship and dedication to ethical manufacturing. The company also plans to try to offset some of its carbon footprint on Black Friday by agreeing to plant a tree for every order shipped between November 21 and 26. (It should be noted that there are been some criticism of this practice in general.)
From the direct-to-consumer model to influencer marketing to ethical transparency goals, Missoma clearly knows what it takes to onboard millennials. Given the growth it's already seen, it's safe to say that we will see many more of them in the coming year.
Never miss the latest fashion industry news. Sign up for Fashionista's daily newsletter.